Vector Group Charitable Trust
Let us begin with some remarkable attributes that can be found in youth. Firstly, would be passion for fun creativity and a longing to...
We would like to see HEAPS of entries this year and show the other regions what talent we have here in the Bay of...
Vector Group Charitable Trust initiative - Te Puke Film, will showcase their short film "Pick Up" prior to the showing of Guardians of the Galaxy,...
I seriously can't believe what i just saw. This is UNREAL! 56 Pages of jaw dropping stuff! https://www.vectorgroup.org.nz/tepukemag/
Sponsorship Opportunities
Wow! Maketu Pies you have blown us away yet again with your generosity. Last year Maketu Pies sponsored Te Puke Film, aka Candy Floss Clouds...
Website Design and Development
As you know, we do things differently at VGCT. At our heart is philanthropy and our passion is to bring together Te Puke Business,...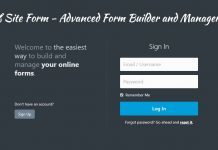 We have launched a website that Te Puke Business and Community Organisations can create forms easily and quickly. We are welcoming people to test it...
Heya Te Puke Community, just letting you all know our website is live. It has been an amazing journey thus far and welcome you all...