Vector Group Charitable Trust
18 April 2018Vector Group Charitable Trust submission to the Western Bay of Plenty District Council Long Term Plan 2018/2028We thank you for the opportunity...
Vector Group Charitable Trust will host a free filmmaking workshop for youth put on by The Outlook for Someday crew. We are excited and...
Keen youth turned up to the Vector Group Creatives Centre in Te Puke for a workshop put on by BOP Film. Thanks BOP FILM's Annmarie Lawler, and Jaden...
I seriously can't believe what i just saw. This is UNREAL! 56 Pages of jaw dropping stuff! https://www.vectorgroup.org.nz/tepukemag/
Region Organisation Name Service TLA or WardsAuckland Personalised Education Limited – known as Solomon Group Youth Payments & Youth Service for NEETs WARDS – Franklin, Howick, Manukau, Manurewa-Papakura, Maungakiekie-TamakiSTRIVE Community...
Website Design and Development
As you know, we do things differently at VGCT. At our heart is philanthropy and our passion is to bring together Te Puke Business,...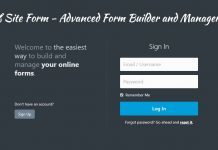 We have launched a website that Te Puke Business and Community Organisations can create forms easily and quickly.We are welcoming people to test it...
Heya Te Puke Community, just letting you all know our website is live. It has been an amazing journey thus far and welcome you all...