Dear whom it may concern,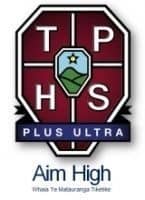 I am writing to you in the hope that you might support our local youth programme called CACTUS Te Puke. We will be running two CACTUS programmes in 2017. The first will commence on Wednesday May the 3rd. The programme was initially introduced to students in Te Puke in 2012 at Te Puke High School when we became the first school in the Western Bay of Plenty to offer the Police led community initiative. We are still proudly the only community offering this course in the area. The motivation behind CACTUS was to challenge the students in a military style fitness programme to produce positive experiences for the school and the community. We have recently become a Non For Profit Charity with the aim of becoming a community group as opposed to a 'school group'.
Over the last ten CACTUS courses we have seen the ongoing benefits for the students at school and within the community. We have dealt with significant hardship in the community over this period and yet there is still a waiting list of students wanting to share a CACTUS experience, not to mention the large number of students wanting to repeat the course. This is a positive experience the students enthusiastically volunteer for.
The programme involves a variety of exercises for individuals and teams that require team work, discipline and determination. It's hard work and the students love it. Last year, students completed an intensive eight weeks of CACTUS training under our trainer Dahl Gurdit-Singh. The students committed to early starts at 6.15am for an hour three mornings a week, rigorous military style discipline, physically challenging activities and to give everything their best effort. Finally, after eight weeks of teamwork and training, CACTUS finished with the Shortest Night and Longest Day and a Graduation ceremony attended by family and friends.
We have received our funding from Te Puke Youth Trust, BayTrust, Western Bay of Plenty Council, Hargraves Charitable Trust, Te Puke Rotary, Maketu Rotary and NZ Youth Trust. Without this funding, CACTUS would not run.
We are also very grateful for the tremendous support in the past from local businesses such as Countdown, New World, The Fresh Market, GAO Trading, Te Puke Jewellers, Sports World and Farmlands. We cannot thank them enough, as without them this program would not be as successful.
We would be forever grateful for any support you can give us. We absolutely love donated breakfast goods such as spaghetti, baked beans and tinned fruit. We also need cutlery and crockery, especially as we are currently running low. The goods donated go towards breakfasts and this has always been identified as one of the highlights for those involved. We have a group of volunteers, led by Steve and Tracey Fawcett, who help prepare the breakfast for the students, staff and instructors.
Please feel free to contact me by email on melissa.holst@tepuke.school.nz or 027 5565050. A huge thank you for your support.
Kind regards,
Melissa Holst CACTUS Committee
PO Box 344, Te Puke 3153, NEW ZEALAND
T: (07) 573 9769 F: (07) 573 976
E:  tphs@tepuke.school.nz
W: www.tepuke.school.nz
Principal: A R Liddle MSc (Hons), MEdM (Hons), Dip Tchg