To whom it may concern,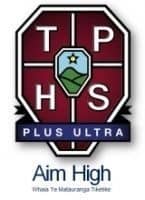 Steve and Tracey Fawcett have been involved within the Te Puke High School CACTUS program for the past 3 years. In this time, their Chaplaincy role has played an extremely important part in mentoring and facilitating in the operations of CACTUS which has benefited and changed the lives of approximately 175 students.
At Te Puke High School we want our students to have the opportunity to experience hauora. Having the services of a Chaplain allows students the opportunity to explore this and to think about maintaining a healthy balance in each area of their lives. The work of a chaplain enhances the values taught through the Key Competencies laid out in the New Zealand Curriculum, supporting what the school is trying to achieve such as, relating to others, managing self and participation & contribution, to name a few. This is supported by the Te Whare Tapa Wha model, which is in the New Zealand School curriculum.
The services provided by a Chaplain should be appropriate to Te Puke High School and knowledgeable of student contexts in which he or she will operate. With Steve and Tracey, their down-to-earth, hands on approach is non-intrusive, yet influential for those who are in their presence. At present at Te Puke High School, Steve and Tracey are respectful of the range of religious views and affiliations, and cultural traditions in the school and the community, they are also approachable by students of all faiths.
The benefits of having a full-time Chaplain at Te Puke High School would be remarkable, they would be in the prevention and support business. The Chaplain would be helping students find a better way to deal with issues ranging from family breakdown and loneliness to drug abuse, depression and suicide which were all issues surrounding Te Puke High School in 2016. They would provide a listening ear and a caring presence for kids in crisis and those who just need a friend. They also provide support for staff and parents in school communities.
A 2009 national study into the effectiveness of chaplaincy in Australian government schools found that:
98% of principals surveyed said that chaplaincy was making a major contribution to school morale as it was proactive, unique, effective and important.
92% of principals surveyed felt it was highly important to continue to have a chaplain serving in their schools;
73% of students surveyed felt their chaplain was highly important in the school. In talking about what was most important about the chaplain, many students referred to the chaplain's accessibility. Most staff and parents interviewed were concerned about whether there would be ongoing government funding for chaplains.
Evidence suggests that, people who have had a strong connection with a strong positive role model during adolescence are much more resilient throughout their life. The positive relationships that both Steve and Tracey create as CACTUS Chaplin's, enables our CACTUS students to thrive. We have identified that we need to acknowledge and care for the physical, mental and emotional, social and spiritual areas of our CACTUS Students, and Steve and Tracey Fawcett have been instrumentally involved in providing the students with these areas, by professionally providing students an empathetic set of ears, offering sound advice, and encouragement where needed. Having the consistence presence of a school Chaplain would be an instrumental step in the right direction for the hauora of our students.
Te Puke High School CACTUS Committee
Melissa Holst
Jeff East
Emma Jamieson
Paul Ferris
PO Box 344, Te Puke 3153, NEW ZEALAND
T: (07) 573 9769 F: (07) 573 976
E:  tphs@tepuke.school.nz
W: www.tepuke.school.nz
Principal: A R Liddle MSc (Hons), MEdM (Hons), Dip Tchg